NEXT STOP, NECKER
Its very hard to succinctly convey what my week with Change Makers Rule Breakers on Necker was like. Suffice to say, I am different in every way as a result of the investment I made in myself by going. And it was the decision to go that demonstrated to me how much i have started to make the right changes in my life in the last few years. I think Ginger summed it up so completely at our final Necker dinner when she uttered the words "Re-entry will be hard". We are simply not the same people going home as the we were when we arrived in this beautiful place. And that is a wonderful thing for all the right reasons.
Necker is luxury, the water is bluer than blue and its breathtakingly beautiful. Immediately on arrival on the island the 28 hours of flying pain dissolved and I knew it was worth every second to be there. And for someone who is terrified of flying, sitting in the smallest plane on the planet with my knees literally in the back of the pilot, it was quite the commitment to make the trip. i had the same feeling when i disembarked the propeller plane i endured through a raging storm to get to Rwanda and finally sit with Kwitanda, a magnificent 200kg silverback mountain gorilla.
Necker is paradise. That is a fact. There are however many stunning places in the world so it true magic lies beneath the surface. Like a beautiful woman, it is easy at first glance to be aroused but the art of captivation is what happens after that, beyond skin deep. The test is how engaging and pure she is at her core. The heart is not something that can be faked. It is who you are and like any game changing moment, its the people you are with that make those moments so memorable. The real genius of what Branson has created on Necker Island is about the experiences available to you. Mix in Fiona and Billy's vision of a global network of uniquely gifted and motivated people and its the perfect cocktail for change, contribution and innovation.
Several of our sessions for Change Makers Rule Breakers were held in the Chapel. This is the same place that Branson united a group of extraordinary leaders to create a force known as The Elders. I have sat where Desmond Tutu, Jimmy Carter and Nelson Mandela did and talked about how we all have a role in the future of this planet. That is just plain cool.
And choosing the right people to be on Necker with, is a skill in itself just as much as crafting the moments you share together. You leave feeling like part of the fabric of the island, that somehow you are your best you when in Necker and when you return you want to maintain the momentum. You want to have something to show for what you learned so you can share it with the individuals that pushed you beyond the boundaries and limitations that you once felt and into the promise of possibility that you take home with you. I now know who to call to make things happen that once i felt were, even for an optimist like me, reaching too high. Now I feel that even my most ambitious desires are not pushing hard enough and that i can and indeed must go even higher.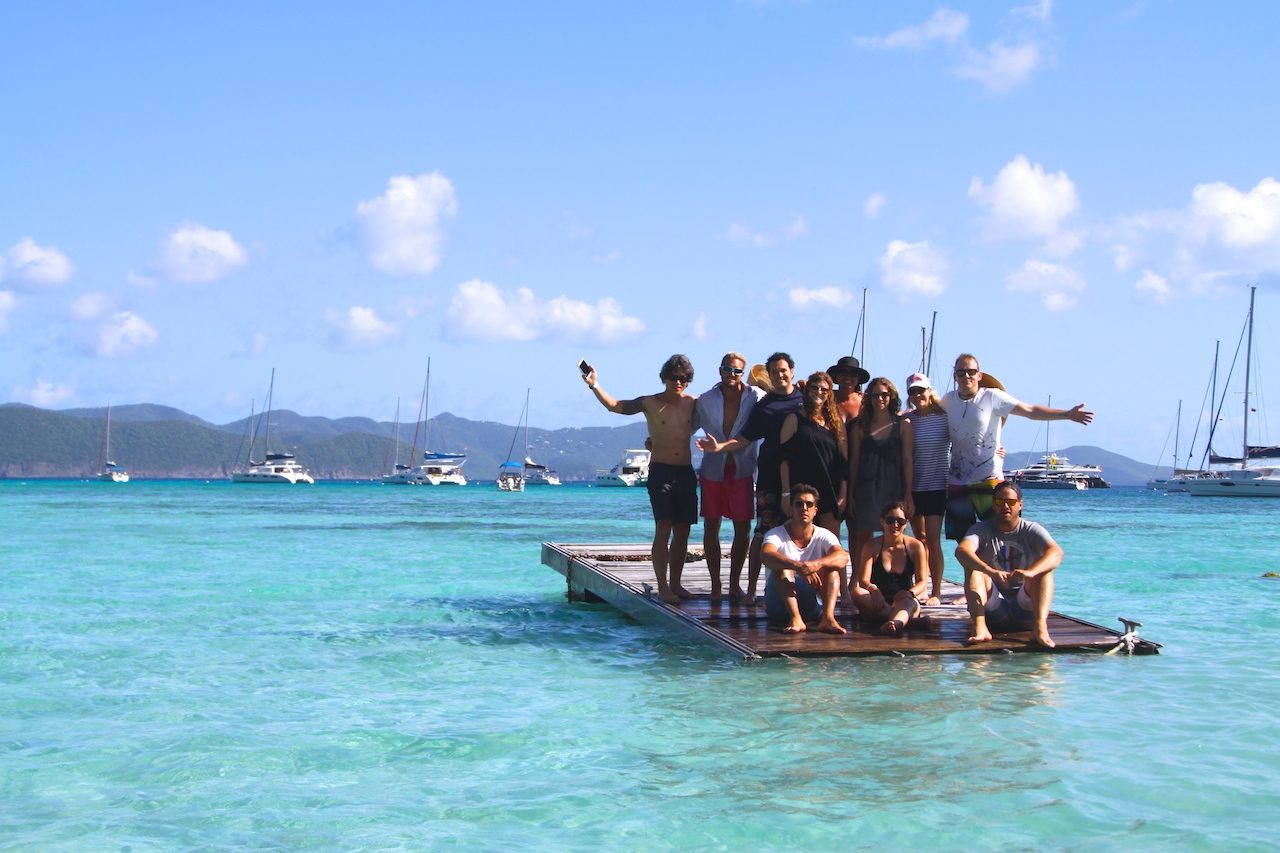 Necker is also fun.
There is a great quote by Socrates "Beware the barrenness of a busy life". What are we here for if not to enjoy the time available to us. And in my experience when you work hard usually you play, even harder. Necker was designed with this in mind and it delivers. Kite surfing, flamingos, bars, infinity pools, cheeky lemurs, tennis, flying foxes, giant Galapagos land tortoises, snorkelling, karaoke….it has it all and more.
The beautiful thing about the community that Fiona and Billy have set up is that it is a community in the real sense of the word. Our daily tasks, our businesses, our friends, our family units, our homes….most aspects of our lives are all so different but as risk takers we have a very strong common thread. Running a business is hard work and it can, at times, be a difficult and lonely task. So being with a group of people that share the same attitudes, have overcome the same challenges and have the same desires is powerful. My daily texts from my change maker friends in Vancouver, Nashville and California sets me on the right path each morning. They understand parts of me my immediate friends and family can not. They know how hard it is when you get betrayed and how sweet success can feel. And honestly it just makes me feel better.
I suffer from a very common problem.  i am great at being able to tell other people what their priorities should be but when it comes to my own, its just not so easy. I am very proud of my many career achievements but have i reached my full potential? Not even close. Now I know I must and will.
I have found my voice and hear it is. Watch me roar.